** This post contains affiliate links.
I start my second round of Invisalign treatment today. I wore Invisalign aligners for more than a year, and I was set to get new impressions made when we moved from Phoenix to Chicago. The whirlwind of moving and adjusting to a new city delayed my plans to find a new orthodontist. Now, I am finally back on track, which means I need to get used to wearing the aligners again.
What Invisalign life means to me, more or less:
More water, fewer sugary drinks. You have to take out your Invisalign when you drink anything but water. Invisalign was a great motivator for me to stick with water. I saved money and drank fewer calories.
More attention to dental health. I would always either use Wisps or brush my teeth immediately after eating to keep my Invisalign aligners clean and prevent bad breath. This can be tricky at restaurants because we'd be in the middle of conversation and I'd have to excuse myself to brush my teeth and put my Invisalign back in. Wearing Invisalign forces you to be more vigilant. I loved using Wisps when I was on the go, and I plan to do the same this time around. It's also important to have two or three cases to store your aligners. I always kept the last set in case I lost a pair, and I had one case in my purse at all times for when I needed to take my aligners out to eat.
Less snacking. I found that in order to keep my aligners in for the optimal 22 hours I would snack fewer times a day or take a shorter amount of time to snack. Cutting back on snacks meant less time I'd have to excuse myself to brush and rinse my mouth out. It can be challenging to wear the aligners more than 20 hours.
More denture cleaner. My orthodontist recommended using denture or retainer cleaner to keep the aligners clear. This is a must! I also brush the aligners with a tiny bit of toothpaste.
Less spending. The treatment isn't cheap, but the results are worth it. I have to adjust my spending accordingly, but I did that successfully the first time around, so it shouldn't be a problem. The treatment is a priority for me right now, because I know it will boost my confidence and give me a more healthy and better-looking smile.
More smiles. I loved seeing the results so quickly. I can't wait to be completely done with treatment!
View from my orthodontist's chair.
These are some of the things I will continue to use quite often during treatment, along with denture/retainer cleaner. I'm thinking I'll just get the Wisps in bulk this time.
Joining the Tutu Tuesdays linkup!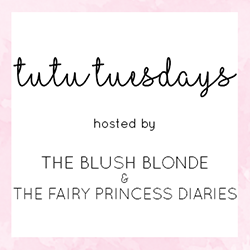 Note: I was not compensated to write about these; I really did/do use the products, though my case was the Invisalign container that I was originally given. Links are to ShopStyle affiliate program.