** This post on half-marathon training contains affiliate links to some of my favorite products of the week. I am compensated for purchases made through these links.
I finally started my training for the Chicago Fall Half Marathon last week! I was scheduled to begin the previous week, but I had a work trip to Phoenix that prevented me from joining my group and coaches as planned. I am so excited to start over after failing at half-marathon training earlier this year. Here we go!
Monday: Ran 2 miles to test out our jogging stroller. Graham actually joined me for this run around the neighborhood and park. It was nice to have company, though we had to stop many times because 1. I am out of shape 2. Victoria needed to stop for various reasons.
Tuesday: No workout because it was Fourth of July and I didn't feel like it.
Wednesday: About 1 mile at group half-marathon training. We had a hill workout in which we did:
Lunges up the hill (3 times)
Easy runs up and down the hill (5 times)
A game of "Turn!" in which you end up running all the way up the hill
Short jogs in between (3-4 times)
Side shuffles in a zigzag up the hill (3 times)
Planks (1 minute each, 3 times)
Stretches
A jog to and from the hill
Thursday: 1.5 mile run/incline walk on the treadmill. I alternated between running and walking at a 10 percent incline. I was super sore from Wednesday.
Friday: Light stretching.
Saturday:
3.75-mile stroller jog around the neighborhood. We had to stop to adjust, use the restroom, etc., but for the most part V sat in the stroller and watched her tablet. That's pretty much the only way I can get her to go on a jog with me. I was proud that I was able to nearly complete my scheduled 4 miles. I wish I could have joined my running group for the run, but I don't have a sitter who is available at 6:30 a.m. on Saturdays.
Sunday: 1-mile treadmill run/walk after my mermaid fitness class! Yes, you read that correctly. I will have a post up this week on the experience! It was such a good workout.
Total miles:
9.25
Training Reflections:
I feel motivated going into half-marathon training. I am finally finding ways to work out, like using the stroller and taking advantage of the treadmill at my apartment building.
My goals for training:
Stay consistent.
Attend at least the Wednesday group workouts.
Incorporate more yoga into my training, either at home or in a studio.
Match my last half-marathon time.
Track what I am eating. I used to track my calories/macros every day, but I've recently neglected that. I'd like to get back into the habit of tracking.
Don't worry so much about my weight.
What are your current fitness goals? Do you think fitness recap posts are helpful/inspiring? Let me know in the comments!


Week's favorites**: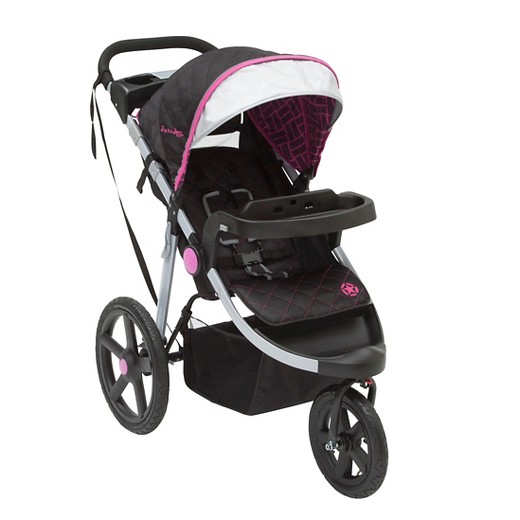 Related posts:
Marette Flora is the founder of Floradise blog and personalized gift shop. Marette is a passionate storyteller and creator. She attended the Walter Cronkite School of Journalism at Arizona State University and obtained a bachelor's degree in journalism and mass communication.
She is passionate about creating helpful and meaningful things.