The start of the new year always inspires me to declutter. I like to make sure I reassess the things in my home so that it never becomes unmanageable. That's what drew me to the title "The Minimalist Way: Minimalism Strategies to Declutter Your Life and Make Room for Joy" by Erica Layne. She promises to help readers stop living a life of hustle and overwhelm by decluttering their lives, not just possessions. It's an easy listen/read; I finished listening to this on Audible in just about a week.
I was more interested in "The Minimalist Way" for the tips on simplifying your life and relationships rather than belongings, so I am focusing more on the later chapters. Yes, she offers tips for how to declutter things, but I cared more about the simplifying of work, life and relationships.
Some of the best lessons I took away from this book:
Make time to daydream and create "white space" in your schedule." I like this concept because it means saying no to being busy and productive all the time and allowing yourself time to just be. It means allowing yourself to be creative and free instead of hyperscheduled. Rushing is keeping you from savoring life.
It's your reponsibility to filter the messages you are receiving through social media. She talks about how she stopped following an influencer because she found herself comparing her life to the influencer's. It isn't necessarily an influencer's fault that you feel a certain way, but you have to do what's best for yourself. If you are tempted to shop because of a blogger's suggestions, consider whether you want to follow that person if you want to be a minimalist.
Think about the people you'd want at your side at your deathbed and invest in those relationships. Make them a priority.
Repetition creates habits. When you're trying to form a new habit, practice it consistently.
I enjoyed listening to the practical tips and reminders about simplifying. The book has given me inspiration to do such things as allowing myself to sit without a phone in times when I would bring mine out, and to savor time with my family without distractions or an overwhelming schedule.
Is becoming a minimalist one of your goals?
Shop the book**:
**This post contains affiliate links. I am compensated for purchases made through this link at no additional cost to you.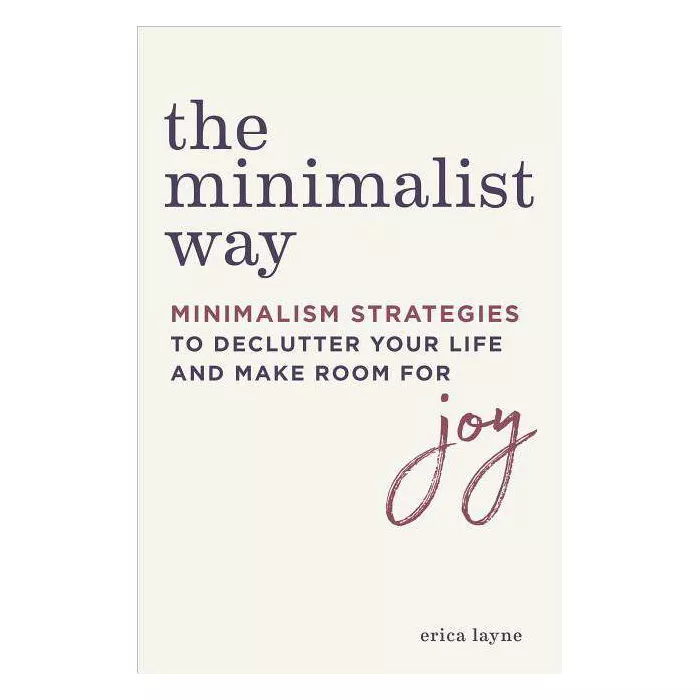 Related posts:
RELATED POSTS:
CONNECT WITH ME:
Marette Flora is the founder of Floradise blog and personalized gift shop. Marette is a passionate storyteller and creator. She attended the Walter Cronkite School of Journalism at Arizona State University and obtained a bachelor's degree in journalism and mass communication.
She is passionate about creating helpful and meaningful things.