** This post on my quarantine favorites contains affiliate links. I am compensated for purchases made after clicking these links at no additional cost to you.
What a year, am I right? If you would have told me a year ago I'd be writing about some of my favorite purchases during quarantine, aka the 2020 pandemic, I would have thought you'd lost your mind. But here we are. I want to share some favorite buys that are making this year just a tad more bearable.
Light therapy lamp: I typically start to experience SAD (seasonal affective disorder) in late October or early November. I have seen rave reviews of using light therapy lamps to help with this, which inspired me to try it this year. This lamp has an intensity of "10,000 lux in a pure white color 6500K that's designed to imitate the daylight at noon." I like that I can adjust the brightness and switch from warm to cold. It also features a timer function. The sleek design looks great on my desk.
Masks by Native seamstress Stormie Perdash: I think her masks have such beautiful prints and they are well made. She had many to choose from during the summer, though she seems to be focusing on other products now. I have purchased three masks from her.
Rose gold phone stand: I have been on my phone a lot more than I want to admit this year. Whether I'm on a Zoom call, video chatting, doomscrolling or giggling at Tiktoks, this stand makes it easy. And it's pretty on my desk.
Tie dye sweatsuits: Comfort is key at home. I recently bought two matching sets of comfy clothes in a tie dye print. I love them! They keep my cozy yet looking cute. I purchased pink and gray tie dye joggers with matching sweatshirts.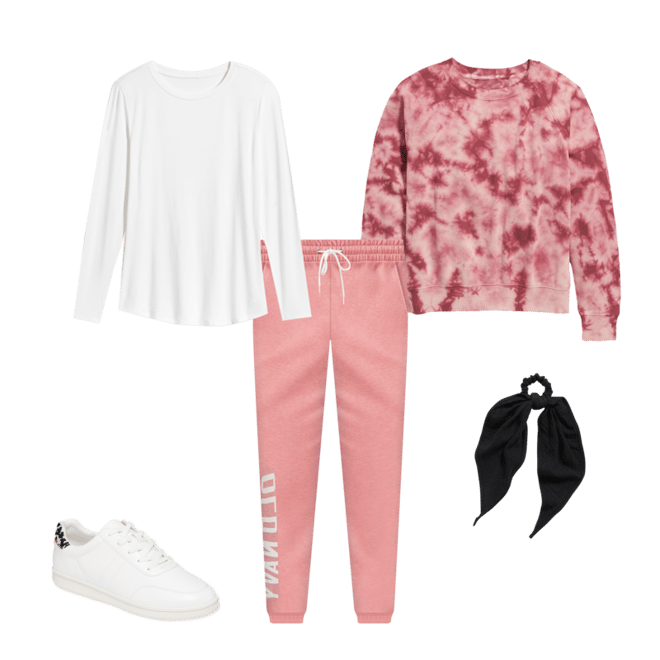 Schitt's Creek: I didn't start watching this series until quarantine began in March. I have to say that at times it was one of the few things bringing me joy and relief, even for just a short time. It's a wonderful show that shows true acceptance and love.
Related posts:
CONNECT WITH ME:
Marette Flora is the founder of Floradise blog and personalized gift shop. Marette is a passionate storyteller and creator. She attended the Walter Cronkite School of Journalism at Arizona State University and obtained a bachelor's degree in journalism and mass communication.
She is passionate about creating helpful and meaningful things.